Forty Percent of Our Workforce Are Veterans, You'll Fit Right In
A New Mission Worth Taking On
At Ridgeline, over 40% of our workforce comes to us with prior military experience.
That experience is invaluable here. Our company was founded by veterans, and that background is a big part of our culture. It's always been important to us to make this a great place to work for those ready for a new mission.
We know what it's like to transition out of the military. You're probably concerned about…
Losing out on a worthy mission that drives your service
Being unable to translate your experience and expertise into skills that fit corporate job descriptions
Navigating professional growth and advancement outside a rank structure
Missing the camaraderie with teammates not usually found in corporate workplace culture
We understand the transition to the private sector better than most.
We're always looking for hardworking, reliable team members who share our passion for technology and innovation. We have an engaging work environment where veterans can apply their significant skillsets to a new mission, and discover rewarding work they enjoy.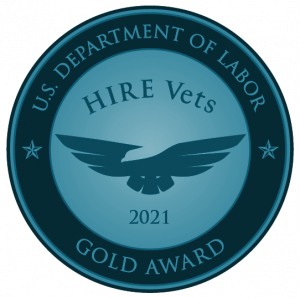 We're always looking for hardworking, reliable team members who share our passion for technology and innovation
Our work provides a clear mission and tangible sense of community which resonates with many veterans. We do a lot of business with U.S. Government organizations, so your knowledge base and understanding will prove useful.
We find that your prior experiences are a perfect fit for our culture and our client base. And frankly, there are some skills and expertise we simply can't find anywhere else. What you have is what we need.
We'll admit, we're not quite as structured as the military, but there is a clear organization and plenty of opportunity for advancement. As we grow as a company, we're becoming more and more structured. You'll know exactly where you stand.
And don't worry, there's still plenty of banter and camaraderie. It's just in business casual, instead of a uniform.
Whether you're just transitioning to the private sector, or have been in the industry a while, we think you'd fit right in. But we know that you may have some concerns if you're just leaving the service.
To help out, we have strong relationships with many veteran service organizations and transition offices such as Skillbridge, Hiring our Heroes, and the Virginia Department of Veteran Services to make the transition easy.
If you're seeking a new mission, we'd love to have you.